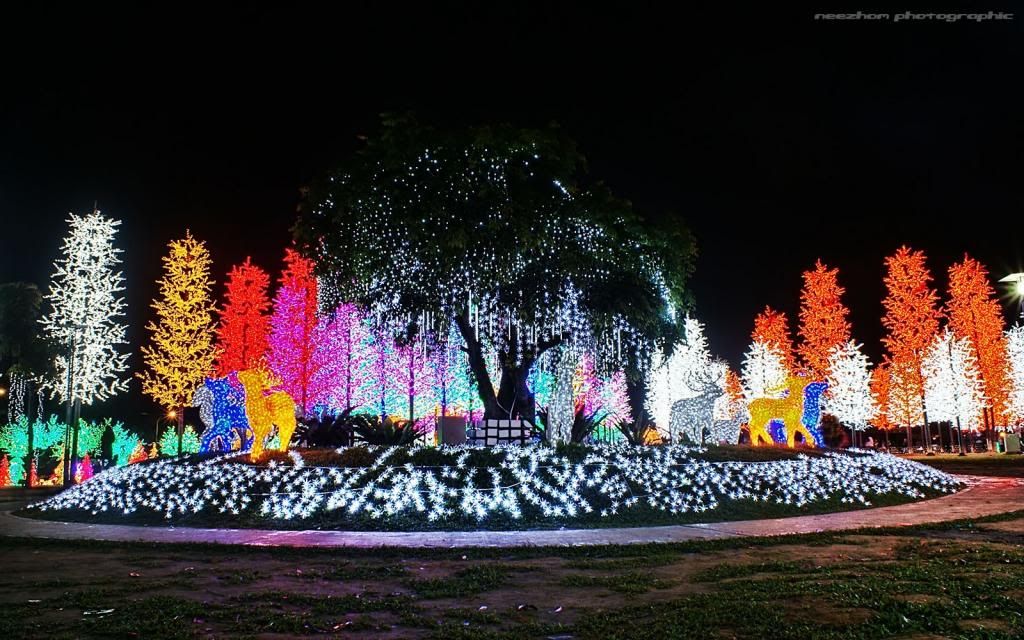 I-City is 72 acres ICT – based development beside the Federal Highway, Selangor. I-City was designed as a fully integrated intelligent city, comprising corporate, leisure and residential components such as a 1 million square feet regional shopping mall, office towers, hotels and apartment. Besides, it is also known as the city of digital lights. It is recognized as the first light scape tourism destination in Malaysia with state-of-the-art LED technology showcase.
The digital city includes trendy shopping streets and equipped with a theme park to cater to visitors' looking for a place to unwind. There are 4 main attractions in I-City, which are the Waterworld, Snowalk, City of Digital Lights and Funworld. The main feature of the Waterworld is the exhilarating Tornado Ride, the first of its kind in Southeast Asia. It offers visitors the ultimate aquatic adrenaline rush. This ride takes you on an oscillating "near zero gravity twirl" for a full 28 second through a 160 foot water tunnel, plummeting into a water funnel that is 7-storey high, inclined at a 45 degree angle and eventually. Besides, you might want to have an experience of walking in -5 degrees Snowalk in this warm weather country.
All this sound interesting, but it might cost you some. Here's the operating hour for those theme parks, Waterworld – 11.00 am to 7.00 pm (Weekend start at 10.00 am), Snowalk – 10am to 1am daily and Funworld – 2.00 pm to 1.00 am (Weekend start at 11.00 am). Enjoy your visit and don't leave your camera behind.