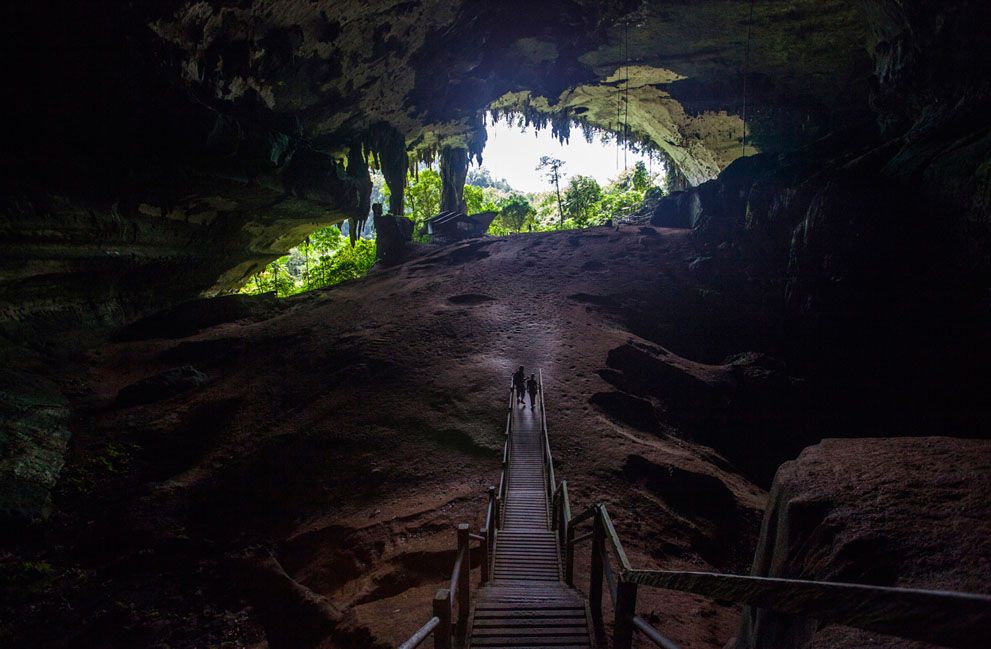 The Kinta Valley, whose tin production of long time ago was half that of the rest of Malaysia combined and 17 percent that of the world's total, stretches funnel-shaped for 70 kilometers (45 miles) from Sungai Siput (Siput River) in the north of Ipoh (Capital city of Perak state) to Kampur in the south. The speedy North-South-Highway cuts straight across these hills joining Ipoh with the Perak River Valley and Kuala Kangsar.
What was once a vast expanse of forest crossed by sluggish jungle streams and swamps has over the past 100 years been virtually denuded of all its trees, its swamps drained and even the course of the Kinta River straightened out; the land now lies flat and open, offering nothing but the vistas of deserted mining pools spreading over the bleached scars of tin tailings; dotted here and there are the wooden palong (boxes) of the Chinese mines; and floating majestically in pools of their own making are the huge tin dredges.
Mining townships, occupying land once roamed by wild herds of elephant, scatter themselves over the face of this valley. Some, like Ipoh, rose with the tin industry, but when the local tin deposits were exhausted, they declined and shriveled into villages or even became a ghost town, like Papan, Tronoh and Pusing. Some, such as Batu Gajah and Gopeng, were once greater and more prosperous than Ipoh itself. Take a walk in this small town and discover the history of mining.