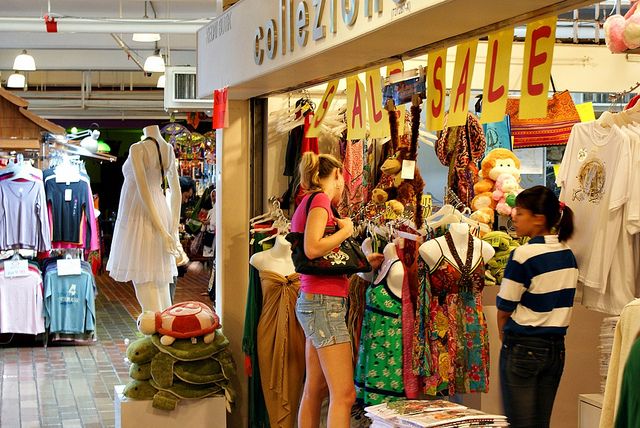 The Central Market, stand where the original building, according to Swettenham "a very insecure shed" , once the house market seller from out of town, displaying fruits and vegetable, as well as household products and handicraft. The present building, completed in 1936, initially served as a produce market, was recently spruced up with its artistic décor feature and high ceilings renovated and repainted in pastel pink and baby blues, and how now became a "handicraft central". Insides, there is a good selection of handicraft at a fairly reasonable price, though bargaining is still advisable. Besides housing various shops, stall and restaurant, the Central Market also has a programme of live shows. Pick up a brochure here or at the tourist information office and you might be lucky enough to catch music, dance or a shadow puppet performance.
At the end of the Central Market is the business center. This juxtaposition of the old and new creates an interesting alleyway. There is a shop house complete with a tree growing out of its wall on one side, small food stalls in the middle and the stark wall of a high rise building on the other.
After a walk in Central Market, you may want to visit the Sultan Abdul Samad Building, once the colonial secretariat head quarter and the house of the Supreme Court. It just takes you 10 minutes walking distance from Central Market.