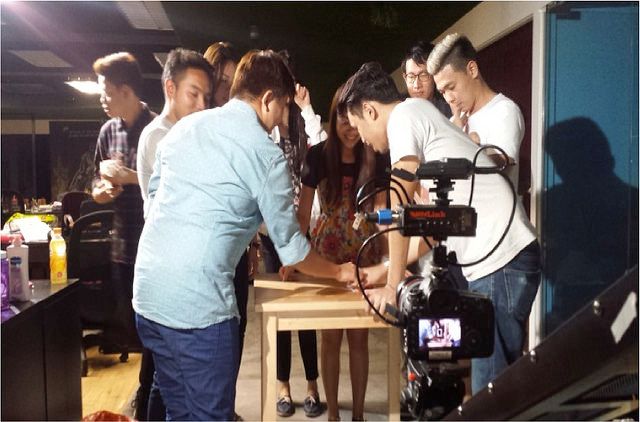 Living your life the way you want it and making your own decisions is the ideal thing that should happen to every person. However, not everyone can do this. There are various cultures around the world where parents have power over the lives of their children. These people feel as if they are living in a prison or they are "caged". There are also those who are unable to break free from conformity. Just because a person does not conform to the usual norm or practice, he is considered a deviant in society or is considered weird. They are restricted by the rules that society has enforced.
Tiger Beer presents #uncage – unleash your pride, its new campaign which motivates every person to live their dreams and break free from the leash of conformity. "Uncage" tells you to think for yourself instead of listening to what others tell you to do, follow your instinct, and always have an open mind. In celebration of Singapore's National Day, Tiger Beer has worked with Tree Potatoes, a Youtube comedy channel run by Aaron Khoo, Elliot Tan, and Janice Chiang. This channel is now one of the top three Youtube channels in Singapore. To them being uncaged means stepping out of your comfort zone to pursue what your heart desires.
The video is proof of the pride Singaporeans have when it comes to their country. It is Tree Potatoes' way of unleashing local pride. It is light and funny and shows the characteristics of Singaporeans like calling people by their rank even if they are not in the office, knowing the horn of the newspaper boy even from far away, being always in a hurry because of everybody's busy schedule, eating in the Hawker Centre, complaining about the weather but getting defensive when foreigners complain about Singapore, and speaking in three languages in one sentence.
Tiger Beer, one of the leading contemporary beer brands in the world available in over 75 countries in Latin America, Europe, Australia, USA, Asia, and the Middle East, tells everyone to Uncage the Tiger inside of them and break free. Do your part in inspiring people by watching and sharing Tree Potatoes' video on Twitter and Facebook using #uncage and by sharing what you think of it and in the process unleashing your pride about Singapore. To learn more about this campaign and stay updated with the latest information on Tiger Beer, like the Tiger Beer Facebook page.
Sponsored by: Tiger Beer