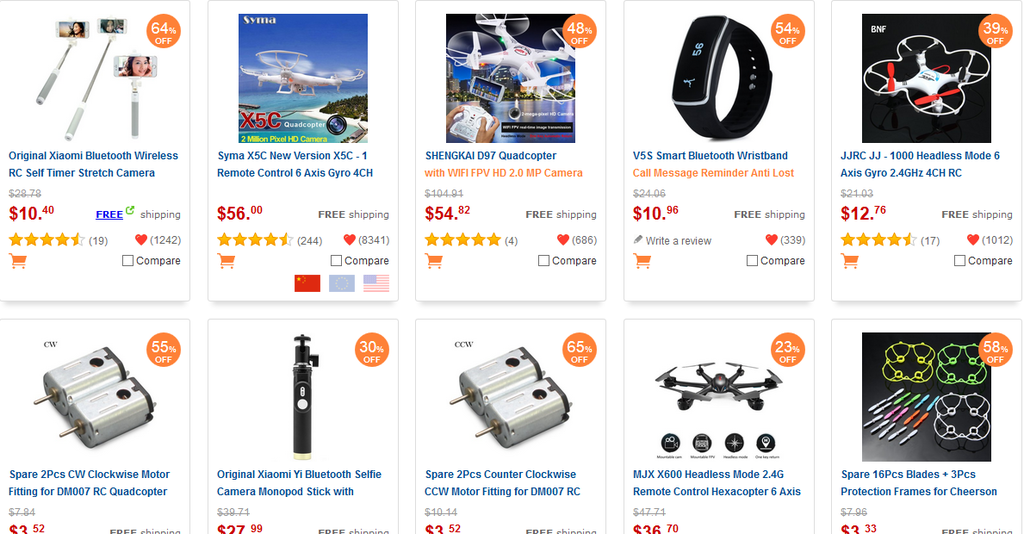 Holiday seasons is just around the corner. And I know most of you are pretty much excited on this yuletide season to happened, either I. And the one most look forward on this eventful year was these presents that mostly kids even adults are getting in. Of course, you should give one as well in change and we called it exchange gifts, right? however, the mostly problem that may occurs was this having an hard time to know on what item/s or pieces you should give out on your love ones since you'd love to give the best one. If this your main problem, no worries then. Because I knew one online shop here that sells variety of items from trendy gadgets down to the smart phones, of course in the very reasonable prices.
The shop is GearBest.com. I actually lurked with this site long time ago now because I've heard a bunch of great reviews from reputable websites and bloggers on how great this shop is when it comes to their quirky finds. Hence, we should take a look on this too, then consider to buy some items for your convenience.
Actually, I am not fond of buying online, since I need to settle some duties on my end once the parcel had reached me. But since this shop is pretty much affordable, I mean the items they'd sells, It is okay though with me to have my eager item to them and have my loved ones happy. I am planing to have this RC helicopter soon to play with, with my nephew.
You can now like the shop's facebook page here: https://www.facebook.com/GearBestWristWear for the latest news and new up promos for your consideration.