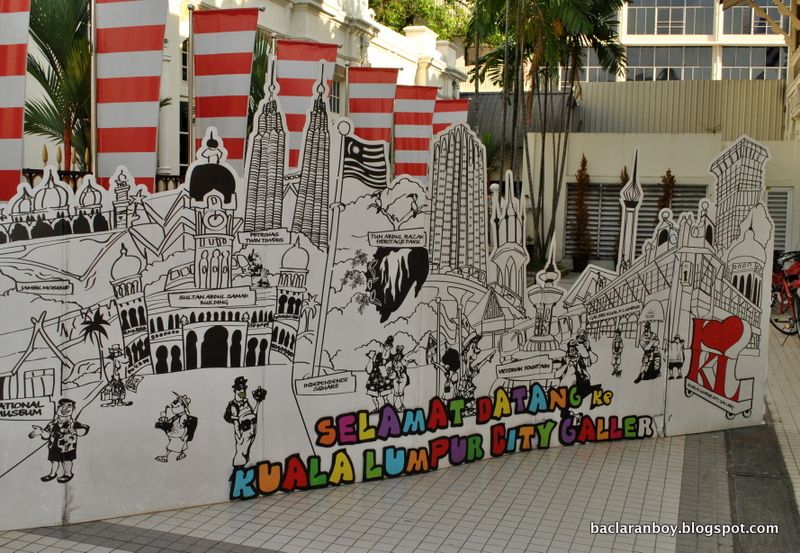 Penang Museum and Art Gallery, located is Georgetown, Penang, a 15 minutes walking distance from the Fort Cornwallis. Walk into the compound of the Penang State Museum and Art Gallery, and you will first be greeted by a regal bronze statue of Captain Sir Francis Light, the founder of the Penang Straits Settlement, gazing down upon you. In Penang Museum, on the other side of the street, visitors can peer into a Chinese bridal chamber created in the lavish style of the 19th century, when Malaysian Chinese girls took great pride in the quality beadwork on their slippers. One room, dedicated to a glimpse of yesteryear, is hung with old paintings and etching from the days when Fort Cornwallis was the center of town. Another is an opulent showcase of bejeweled krisses, the dragger-like weapons Malay used for protection and for prestige.
On the first floor where the Art Gallery is located, display batik painting, oils, graphics and Chinese ink drawings. Most of the techniques are new but the solemn, moody sea scenes and village portraits recapture a way of life that is little changed from the pioneer days.
The Penang Museum & Art Gallery open from 9am to 5pm daily except Friday and Public Holiday. Admission Fees for Art Gallery Art Gallery is free. RM 1 for adult and RM 0.50 for children will be charged for visiting the Museum.