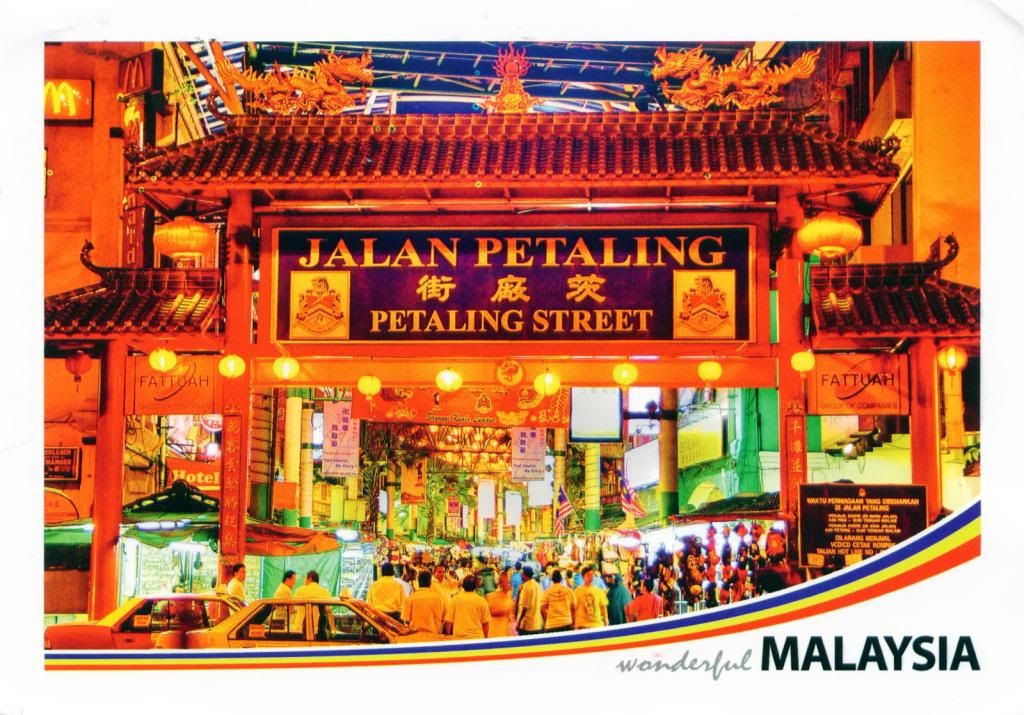 Petaling Street, commonly known as Chinatown, located at the center of Kuala Lumpur. This is a historical street that witnesses the evolution the Kuala Lumpur city from a muddy estate to a concrete jungle. The sidewalk of Petaling Street is full with hawker stall. This old street has attracted up to 10 thousand foreign tourists every year.
Chinatown, lies within the boundaries of Jalan Sultan and Jalan Bandar (now known as Jalan H.S. Lee). For the inveterate shopper and connoisseur of exotic oddities, Chinatown is a paradise.
Chinese apothecaries display their herbs and medicine in porcelain pots, or beneath glass counters, mixed with more familiar western brand. There are jewelers and goldsmith, basket makers, dry good shops, optical houses, frame makers, food stalls, souvenir shops. Look out for a small crowd gathered in one spot; you might get what you want! Tourists are not advised to purchase electronic devise as you might not be able to make an exchange if it is not working well after a while.
Petaling Street changes its appearance constantly. In the early morning, Chinese housewives visit the market stalls for fresh products, and the Chinese bakeries emit delicious aromas of traditional dumplings and sweet breads filled with red bean paste and chicken curry. As the city wakes up, the traffic pours down the street and motorcar fighting for space with the pedestrians and public transports.