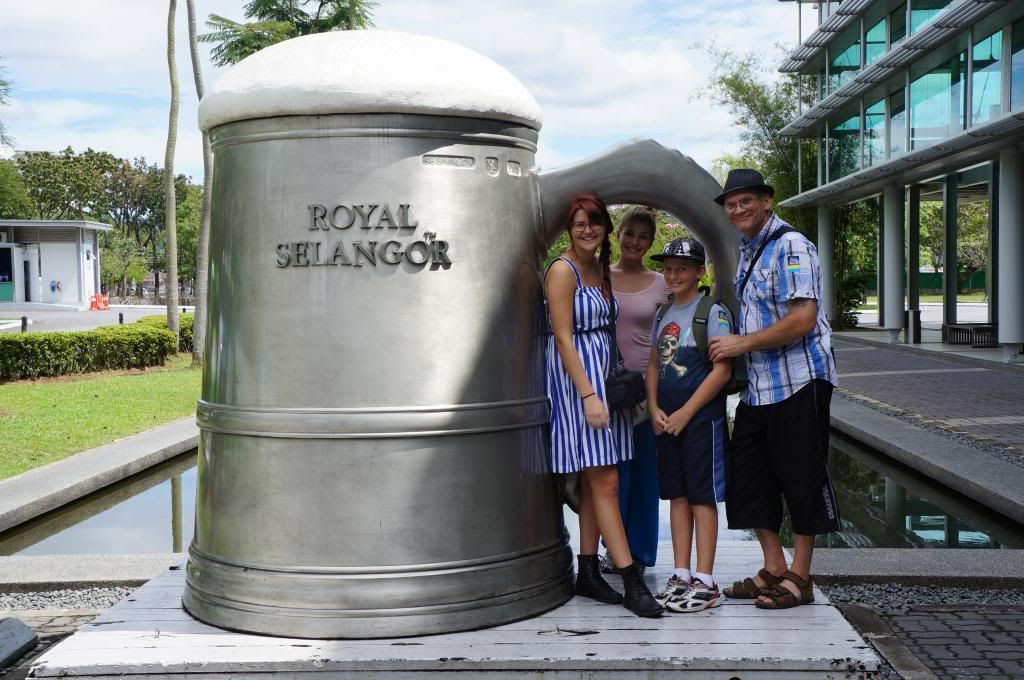 The kilometers (6 miles) from Kuala Lumpur is a suburb called Setapak, home of the famous Royal Selangor Pewter Factory, where most Malaysia's pewter products are made from a combination of antimony, copper and refined tins. In the Royal Selangor Visitor Center, you can watch the demonstrations of pewter being made and purchase various pewter items at the factory shop. Admission fee is free and open daily from 9 am to 5 pm. Guides are provided upon request and fluent in English, Malay, Mandarin and Japanese.
The visitor center take you back over a hundred years to the founding of Royal Selangor and its inextricable link with the history of Malaysia, to the present day as the world's largest pewter maker and its expansion into gold and sterling silver. Traditional pewter smiting tools and antique pewter from around the world as showcased in the Pewter Museum, and ancient tin currency is featured. In addition to pewter, also on show is the Comyns archive, which features over 35,000 drawing, patterns, and molds of this venerated silversmith, one of the world's oldest and most prestigious and a member of the Royal Selangor group.
With a built-up area of 40,000 square feet, the Royal Selangor Visitor Center has won the Malaysian Tourism Best Tourist Attraction Award 2004 in the category of attraction with national identity or heritage, as well as the ASEAN Tourism Association Award 2005 for Excellent as Best ASEAN New Attraction. Today it received hundreds of domestic and international visitors daily.