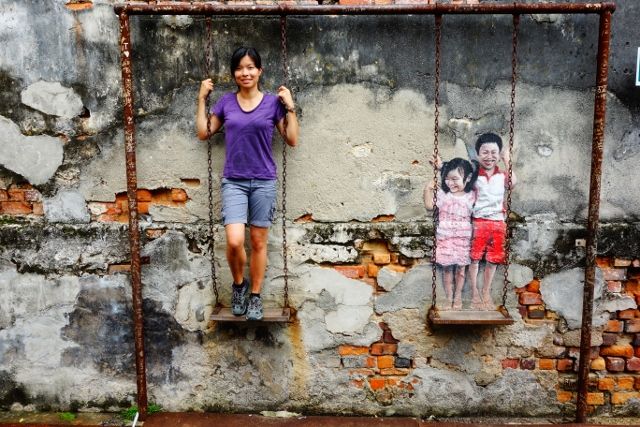 On arrival, visitors are usually intrigued by the narrow, congested streets of Georgetown and its pulsating waterfront. It is here, on the waterfront, that Penang is linked to the 20th century by the flotilla of freighters and streamers anchored in the harbor, which cause the ferryboats from Butterworth to zigzag a 4 kilometers (2.5 miles) winding course to reach the landing at Weld Quay.
Penang is a Far East warehouse for everything imaginable, from electronic gadgets to plastic toys. There are silks from Thailand and India, fabric from England, cameras from Germany and Japan, textiles from America and from Malaysia, brocade and sarongs. Jalan Pinang (Penang Road) is the main shopping market. Shops open in the early morning and do not close until the bars are empty and the late moviegoers have cleared the streets.
Lebuh Campbell, just off Penang Road is the main "Chinese" shopping center where Nepalese street vendors sell nylon shirts, fake alligator-skin shoes, laughing jack-in-the-boxes, and precious stones, guaranteed to cut glass.
Perhaps the most exciting shopping in Penang is in the many junk shop along Rope Walk. Here, shoppers must literally climb over mounds of discarded gear. Those who do not mind getting their hands dirty are certain to discover a dusty thing or two. One London boutique saleswomen found a luxurious Chinese emperor's robe salvaged from the local opera stage. So, why don't you give a try and you might find something more interesting that you expected.