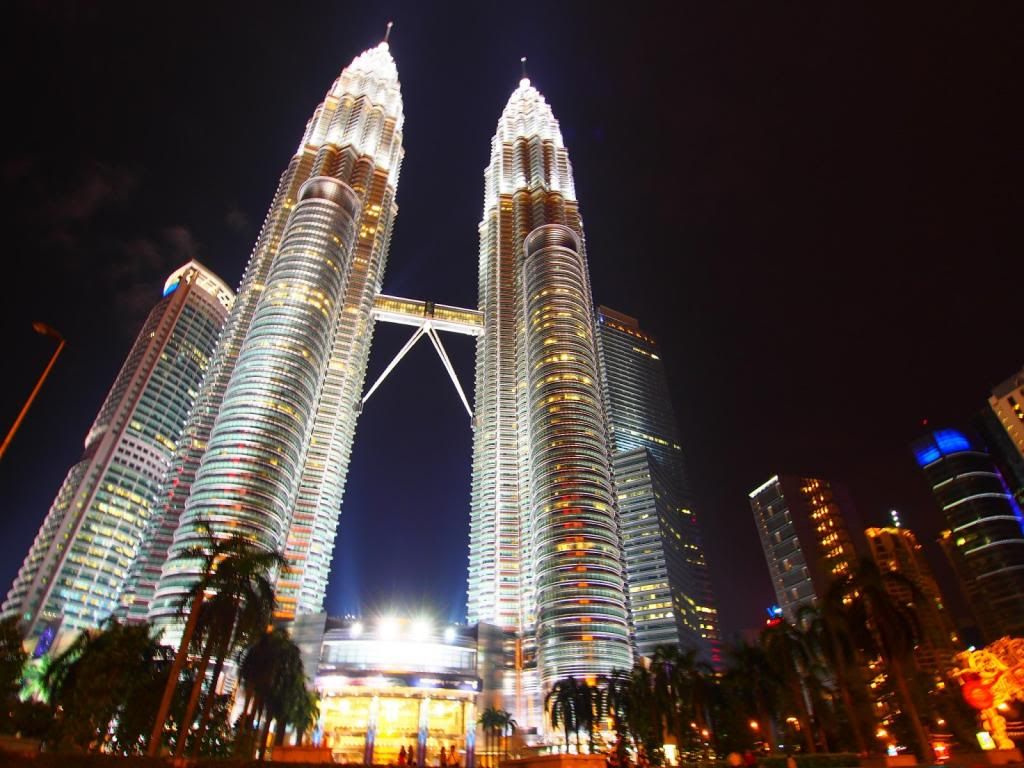 Petronas Twin Towers, commonly known as KLCC (Kuala Lumpur Convention Centre), is the significant buildings in Malaysia. It is the main tourist attraction. But, what makes it so popular besides its height and unique design. Is the Sky Bridge!
The Sky Bridge located on the floor 42 and 43 of Petronas Twin Towers. It is 58.4 meters across the two buildings and 170 meters above the ground. This is an excellent spot to view the entire Kuala Lumpur. Wait! That's not the best part. The best part is… you go up there without spending a single cent! It's FREE! Unfortunately, free stuffs are usually not easy to get. Ticket counter will start giving out free ticket on 0830, and there is probably a long queue before 0730. Due to the security issues, Sky Bridge's visitors are limited for each day. The ticket counter will serve as first come first serve. But, you can still make a try on non-peak season. You might be lucky enough to get a ticket.
Sky Bridge open to visit from Tuesday till Sunday (Closed for Monday and Public Holiday) and the visiting hours is from 0900 till 1900. Visiting time will only be 15 minutes for each group. For safety purpose, only 40 visitors are allowed to be at the Sky Bridge. Every entrance ticket has it visiting time. You may have a choice of that as long as it is still available between the visiting hours.